We are open again from Monday April 12th.
We have made some changes to the shop while its been closed, including adding ventilation to the downstairs rooms and other parts of the shop to make it safer and more pleasant.

All of our strict Covid protocols will stay in place as before

We will open with a lot of new stock, and a significant amount of books have been reduced in price.
Come in and browse and find yourself pleasantly surprised in a real shop with helpful staff that has become part of the fabric of the street.

We are very proud to keep the tradition of secondhand bookselling alive on Charing Cross Road. We are the perfect place to browse and find that unusual gift for someone special, or just for yourself.
Located just a minute away from Leicester Square underground station on Charing Cross Road, a street synonymous with secondhand bookselling and book stores in London.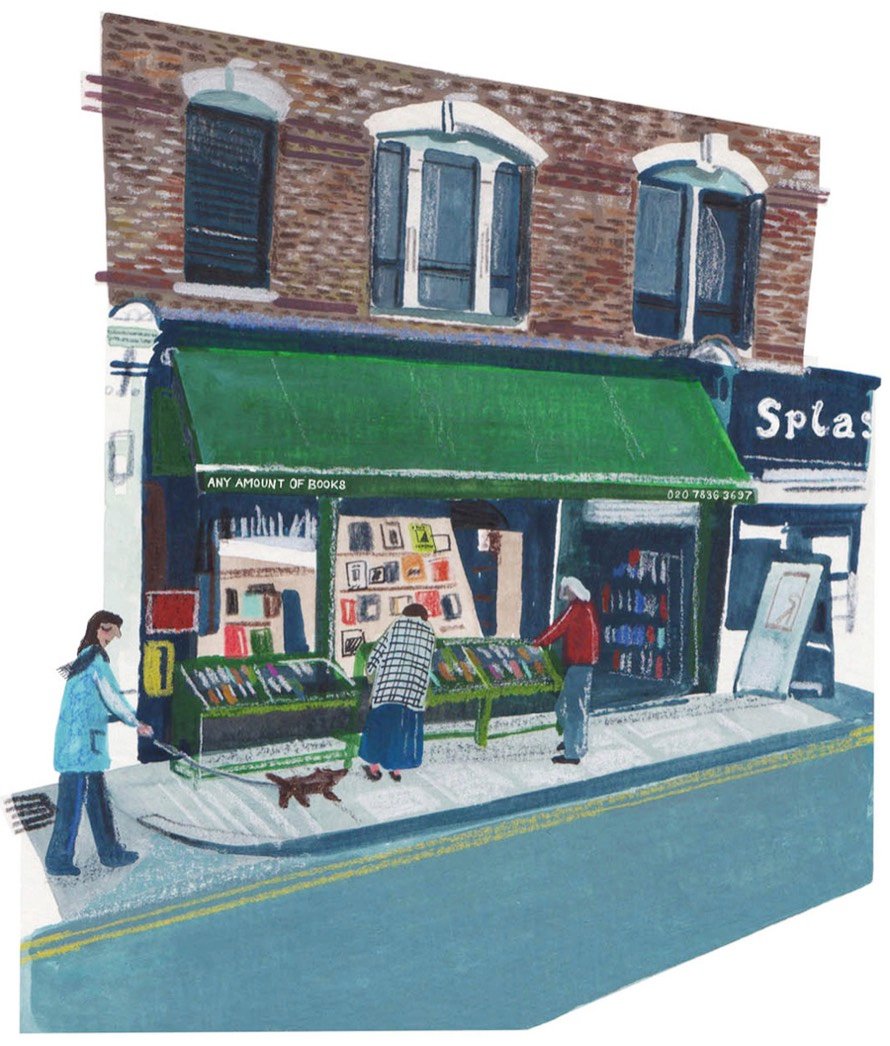 Illustration of the shop above drawn by Kathy Allnutt, 2020.
Visit Kathy's website and instagram: @katillustrates
A true gem for those attracted to the charm of old books and knowledgeable booksellers.
We are well known for our wide ranging selection of books in the shop.
From £1.00 bargains to rare collectors' gems.

Rare books, first editions, modern literature, art, poetry, history, literary criticism, scholarly/academic, antiquarian, leather bound sets, uncorrected proofs, and of course our much loved and sought after general stock that is always updated daily.
Such a satisfying experience for anyone who loves spending an afternoon looking through floor-to-ceiling stacks of used, scholarly books. With new books coming in every day and a basement full of older and on sale books, it really does not get better--nor more affordable--than Any Amount of Books.
CONTACT US:
Open 7 days a week:

Monday to Saturday 11.30 am to 7.30 pm
Sunday 12.30 am to 6.30 pm
PHONE:


+44 (0) 20 7836 3697


FIND US:

56 Charing Cross Road
London
WC2H 0QA